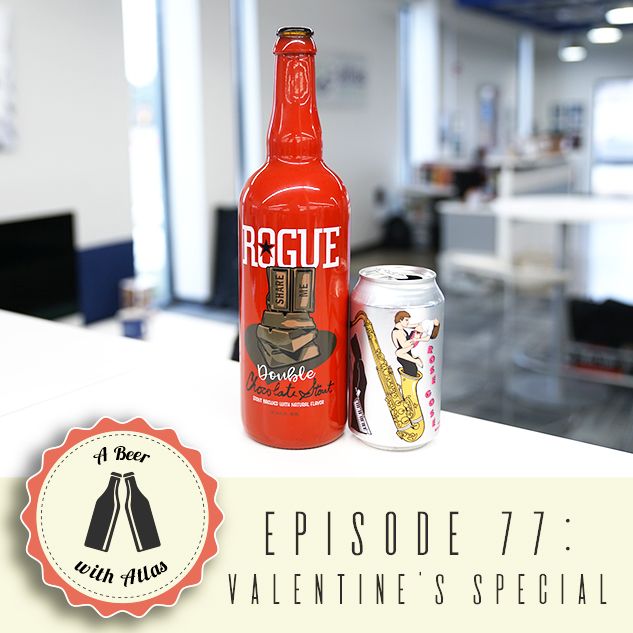 Valentine's Special with Rogue Ales & Spirits and Hoof Hearted Brewing - A Beer With Atlas 77
02-12-2020
It's a Valentine's Special episode from "A Beer With Atlas", which means the crew finds a way to get chocolate and roses into a bottle (and can).
We try a true Oregonian original with this Double Chocolate Stout brew from Rogue Ales and Spirits. And that's followed by a Rose Gose from Hoof Hearted Brewing hey, we even got "hearts" in there!
Whether you have your own valentine to share an evening with, or you're going solo, there's something here for everyone.
We get into the history of chocolate and how it became associated with Valentine's Day, we discuss these special brews, and we even chat about "Dirty Dancing" and the legacy of Patrick Swayze. Now that's a solid date night!
Maybe nobody puts Baby in a corner, but we do recommend putting these brews on your list of beer goodness to try.
Pull up your podcast service of choice, crack open a cold one, and join Johnny Castle and our crew for this special Valentine's episode.