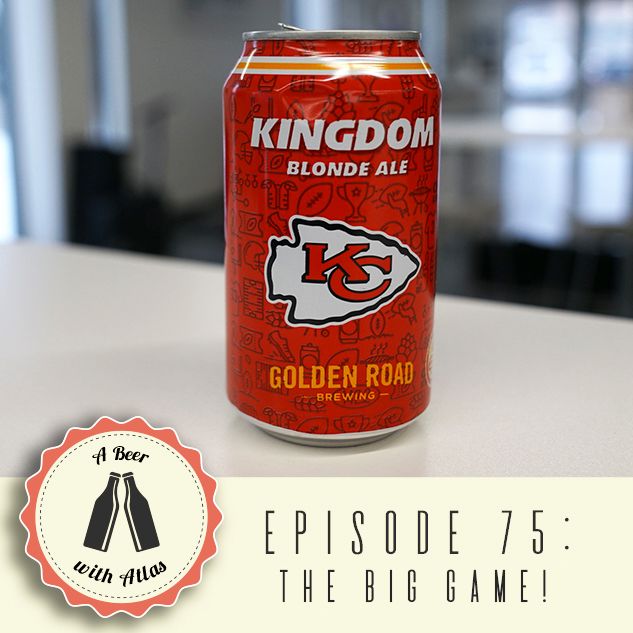 A Beer With Atlas 75 - The Big Game!
02-02-2020
Wait... It's not Wednesday???
Surprise!!!
A Beer with Atlas is coming at you with a special episode for The Big GAME!
#SuperBowl 2020
We will be drinking/reviewing "Kingdom Blonde Ale" from Golden Road Brewing as well as diving into some Kansas City fun.
Not a Chiefs fan? What will you be drinking for the game?